[Originally posted on Medium]
Two and a half years ago, we set out to create a new way to screen for cancer that is fast, accurate, and affordable. Eighteen months ago, we launched Ezra, with the mission of detecting cancer early for everyone in the world. And nine months ago, this email landed in my inbox from one of our members:
"So, Ezra saved my life. That's the simple statement. I had surgery Sep 25 and today, Oct 1, I got the pathology back, and am now cancer-free. I'll go into a regimen of surveillance against recurrence instead of chemo or further treatment. This particular kind of cancer is usually not discovered until late, and so even though it's particularly operable, it's also particularly deadly. But here I am, because my Ezra scan served as my early warning system against problems."
Our year in review
Around the time I received this email last year, the Ezra team was just 12 people across our two offices in New York and Toronto. We had just launched our full-body MRI scan, and we were live in one facility in New York.
Fast forward to today — we are now a team of 30 people with offices in New York, Toronto, and Los Angeles. We are scanning Ezra members in 11 imaging facilities across New York, San Francisco, and Los Angeles. We are live with our full-body MRI, prostate MRI, and low-dose CT (LDCT) lung cancer screening programs across all our partner imaging facilities.
Most importantly, since going live in January 2019 we have helped 4% of our members — all of whom were asymptomatic — detect cancer early.
It has been incredibly rewarding to receive emails and letters from our members thanking us for helping them detect cancer, pre-cancer, and other significant health conditions, and I am grateful for all the hard work my colleagues have put in to make this a reality.
The Ezra COVID 360
Our mission at Ezra is to help everyone in the world detect cancer early, and we do that by giving our members a look inside their body through our proprietary, full-body MRI.
As coronavirus took New York City (our home) and the world by storm, we started thinking about how we could use our technology and expertise to help people who've had COVID-19 better manage their health. More than 1.5 million people in the US have been infected with the coronavirus, and many of them may have long-lasting lung damage caused by the virus.
So today, I'm excited to introduce the Ezra COVID 360, a low-dose CT scan of the lungs to look for damage caused by COVID-19, paired with an antibody blood test to check for igG and igM antibodies. This new plan is designed for individuals who want to understand the potential long-term impact of COVID-19 on their lung health, and check their antibody status.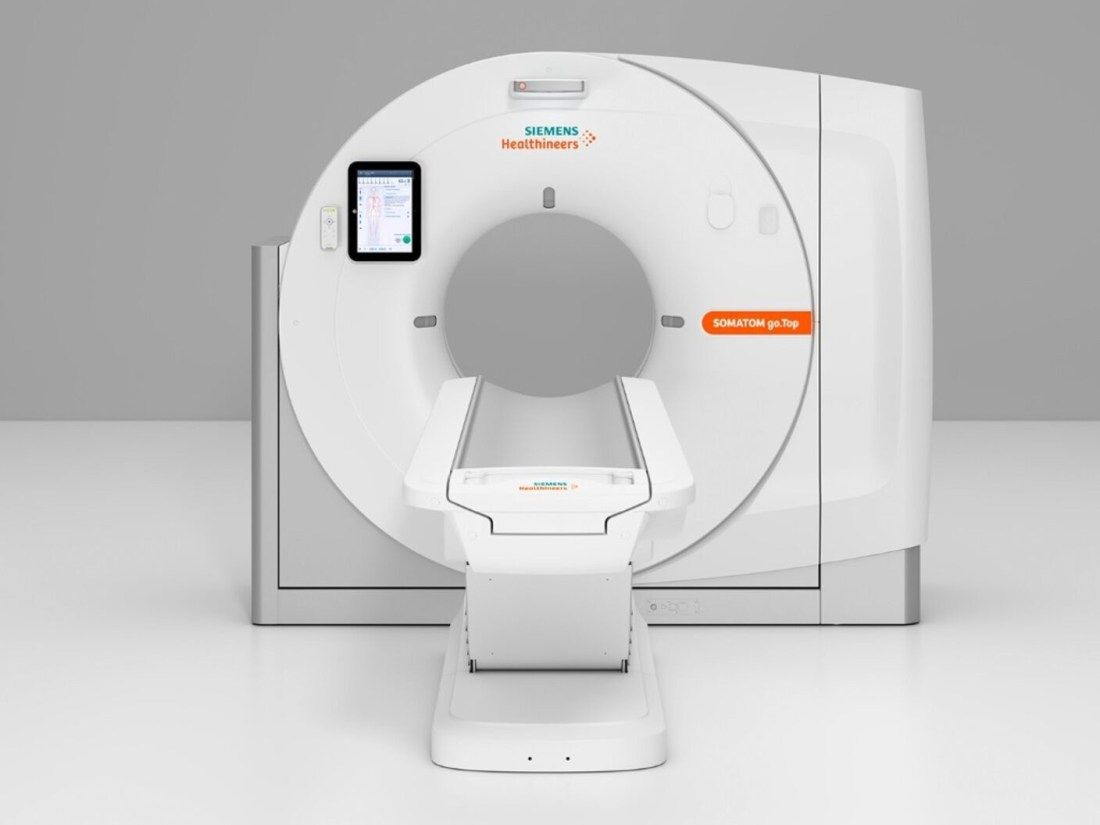 Ezra COVID 360 will be available for $390 in New York City starting June 1st, and we're working tirelessly to bring the plan across California in the upcoming weeks.
We're also offering 50 free plans to medical providers and first responders who have been on the frontlines of COVID-19. If you're a first responder and would like to sign up, please email hello@ezra.com and our team will get back to you within 24 hours.
A great new partner
To support the Ezra COVID 360 launch and continue building our medical imaging AIs to make MRI-based cancer screening more accessible, today we're also announcing that we have raised $18M in new funding.
The round was led by Rick Heitzmann at FirstMark Capital, alongside new investors Jeff Raider and Dave Gilboa (co-founders of Harry's and Warby Parker), Vlad Tenev (co-founder of Robinhood), Fred Destin (co-founder of Stride VC), and Andrei Dunca (co-founder & CTO of LiveRail). Existing investors Accomplice, Seedcamp, Credo Ventures, Founders Future, LDV Capital, Esther Dyson, Taavet Hinrikus, Daniel Dines, Dave McClure, and Jeremy Arditi also participated.
I'm excited to become part of the FirstMark family and to add Rick Heitzmann to our board of directors. Rick is an extremely smart and thoughtful investor with a strong thesis on empowering people with their own health data and takes a long-term approach to his investments. He will be joining our board alongside Ryan Moore, partner at Accomplice (who led our Series A).
A paradigm shift in technology
Every few decades, a technological paradigm shift opens a window of opportunity to create what we previously thought was impossible. Artificial intelligence represents one of these paradigm shifts, and I am excited about applying it to democratize cancer screening and make it widely available to the world.
Aside from investing in the Ezra COVID 360, we'll also use the fresh funding to expand our medical imaging AIs to make MRI-based cancer screening more accessible. Ezra's first AI product will assist radiologists in their analysis of prostate MRI scans, helping them work accurately and more efficiently. The Ezra prostate AI is currently under FDA review, and we are working on more AIs to help decrease the cost of MRI-based cancer screening.
Join our mission
I'm fortunate to be working with an extraordinary group of team members, investors, and advisors toward our mission of detecting cancer early for everyone in the world. If you'd like to learn more about us or join our team, please visit our website or send me an email at emi@ezra.com.
Stay healthy and safe,
Emi Gal
CEO and co-founder
Ezra