Introducing kahla: the most integrated health app for women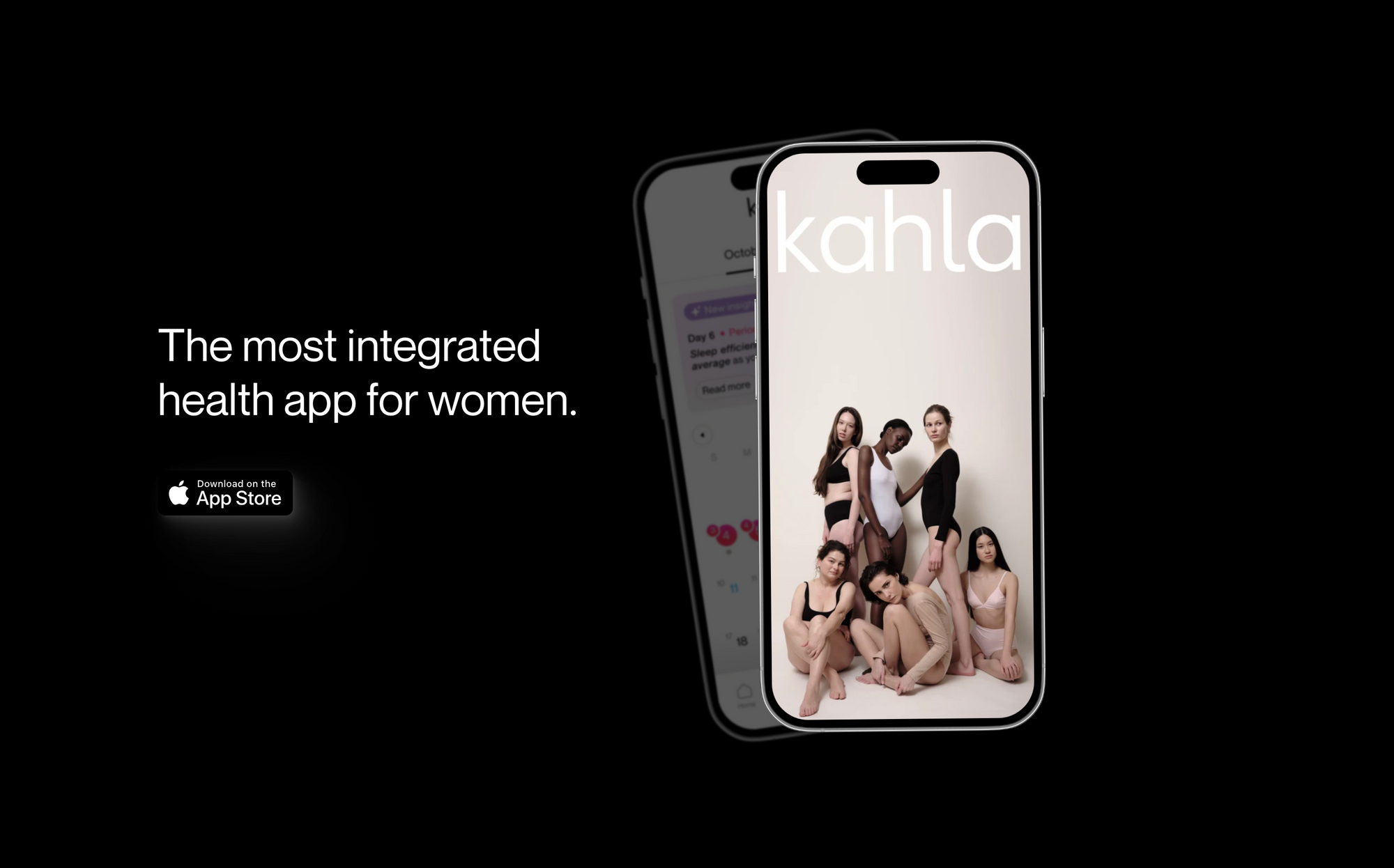 My wife, Sabina, and her sister Julia have been working on a new startup for the past year — kahla. It's an app that helps women monitor symptoms, lifestyle, and glucose levels (using a continuous glucose monitor), and provides AI-powered personalized recommendations to help women improve their health.
It will be no surprise to readers of this blog that I'm a big fan of using data to inform lifestyle interventions that can impact your health. And when it comes to data, it turns out that women account for more than 70% of the people affected by chronic pain, autoimmune conditions and hormonal imbalances.
Lifestyle interventions are often the first line of treatment for preventing and managing a lot of the conditions women have to suffer through. However, women's genetics, body composition and hormonal shifts influence their response to diet and exercise in different ways than men's, so a more personalized approach is required for figuring out what works.
Personalization is key, but it's also hard. Running n-of-1 experiments is time-consuming and inefficient, generally involving spreadsheets and tracking data across multiple apps. That is actually how kahla started. Both Sabina and Julia suffer from autoimmune conditions, and to get to the bottom of their symptoms they had to manually track their health in a spreadsheet, manually pulling data in from half a dozen apps.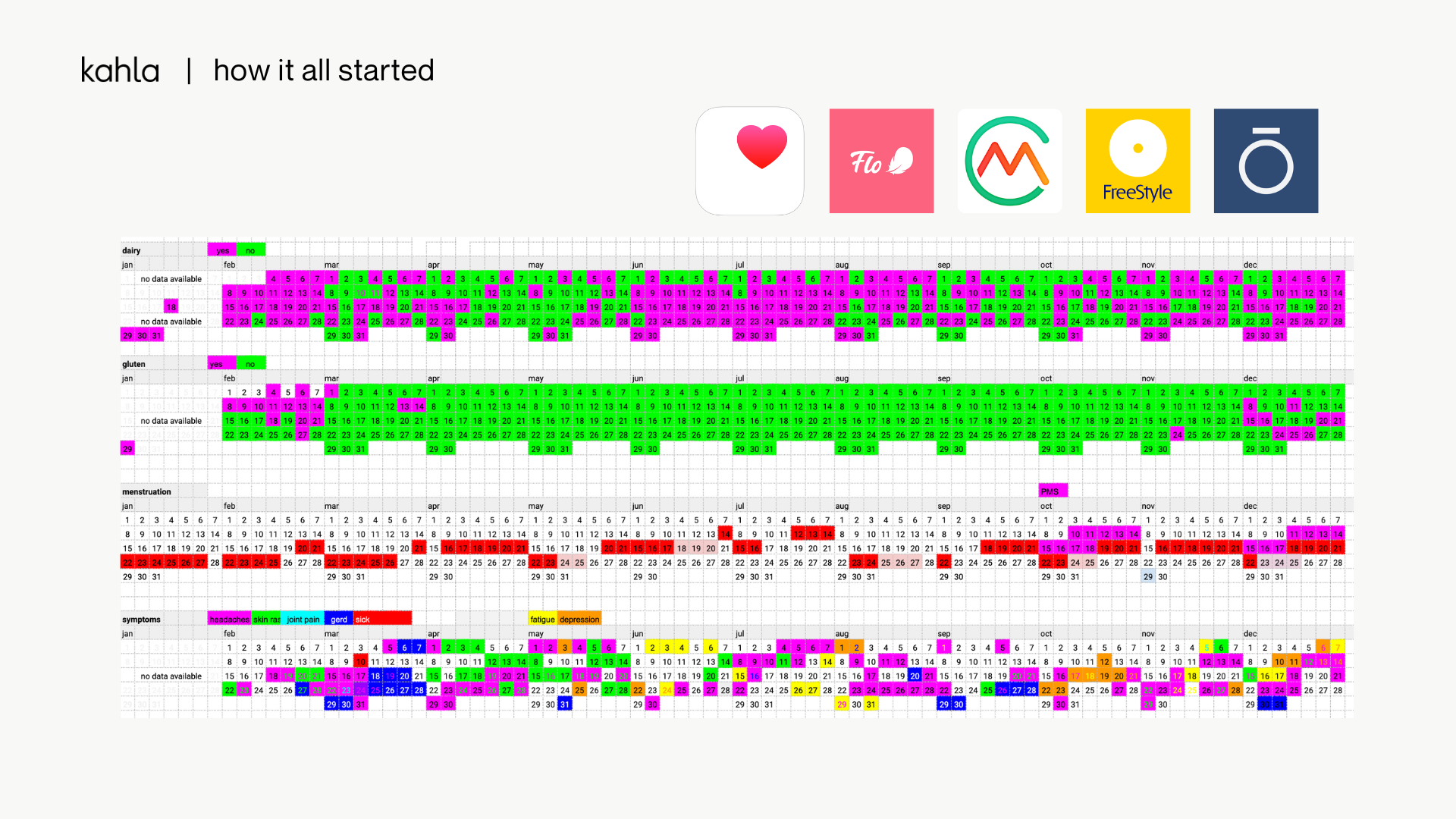 kahla brings an integrated, holistic approach to all this - a single app that pulls in all your data: self-reported symptoms, lifestyle, nutrition, sleep, exercise, external trackers, etc.. It then uses this data to help women identify correlations, and makes personalized AI-powered recommendations to help them improve their health.
The app went live in the App Store a couple of weeks ago, and you can download it here. It's still early days but kahla has already helped women detect insulin resistance, deal with PCOS, and break through weight loss barriers. Oh, and the app is stunning!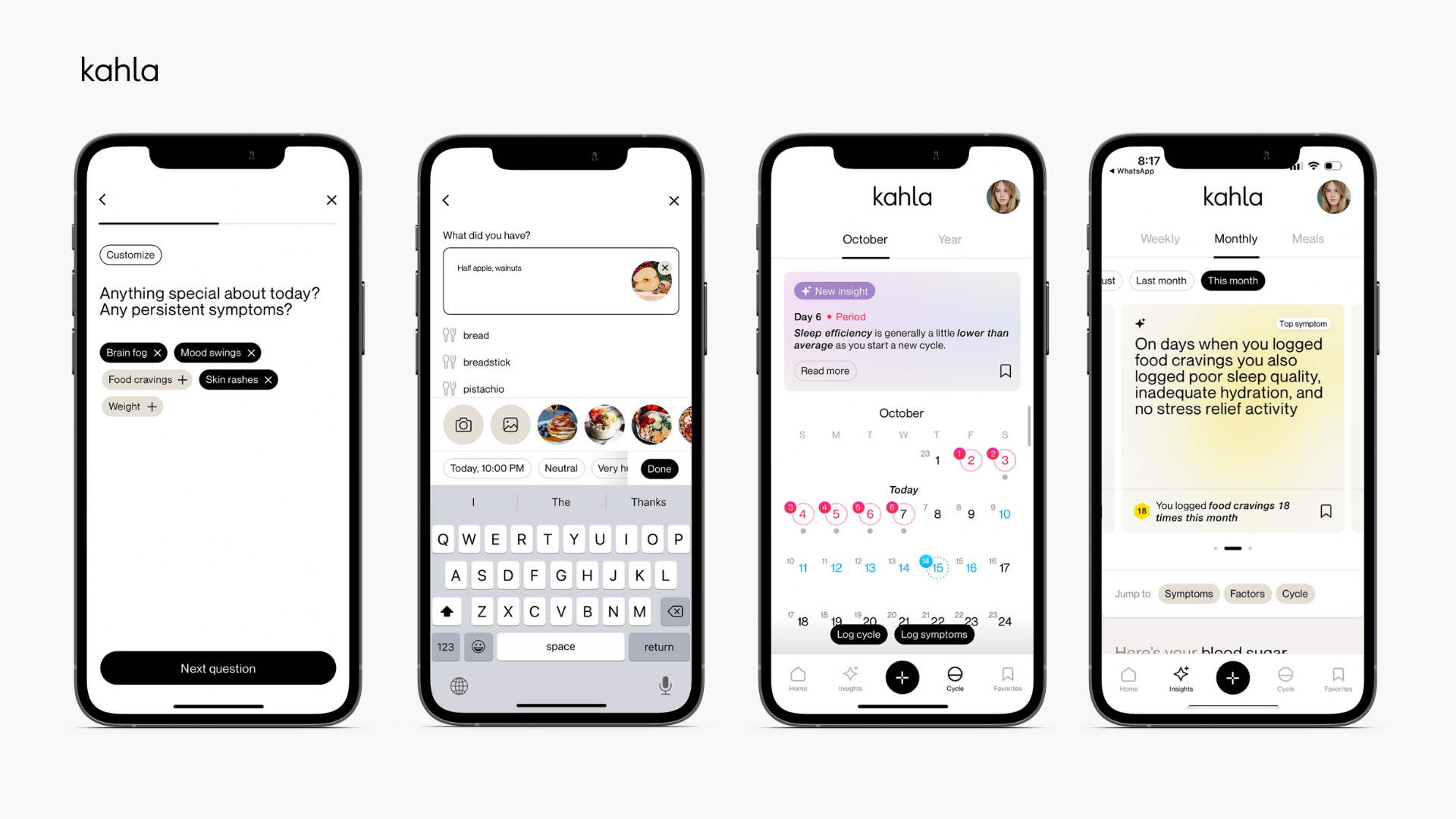 Finally, there's another important aspect of the kahla mission that I'm really excited about. Until 1993, women were mostly excluded from clinical research due to pregnancy concerns or hormone variability. This has led to a lack of parity in medical data between men and women and, to this day, many findings from male-only research are applied identically to both men and women.
kahla plans to build the largest female-only dataset of health data, and work with medical researchers to run and publish studies on women's health. It's an incredible vision that will likely take years to execute on, but I couldn't be more excited for Sabina, Julia and their team.
If you're a woman, I invite you to try kahla out. You can download the app here or by searching "kahla" in the App Store.